Ministry Resources

Chaplains
Our chaplain teams make visits to hospitals and to those in hospice care. We believe in the power of God to heal, save and deliver. Please contact us if in need of this ministry.
Personal ministry
If you are in need of personal ministry. We suggest you begin by attending our Red Seal Tuesday meetings(events page for details). We believe God does most of our ministry and breakthroughs happen on our Tuesday night meetings. By developing relationship with us and our teams we can better assess your needs for this kind of ministry. If you are needing further ministry, for a more in depth deliverance ministry session, you will then be expected to thoroughly fill out an intake form. Once your form is submitted we will direct you to a team. The expertise and gifting from our teams are valuable! We also ask for a suggested donation for team doing ministry sessions.

Sozo and Counseling options
Madi has been a Christian Therapist with One Life Counseling.
She integrates spiritual truths with her education and training in mental health to walk people into deeper healing.
Contact: Madi.LCSW@gmail.com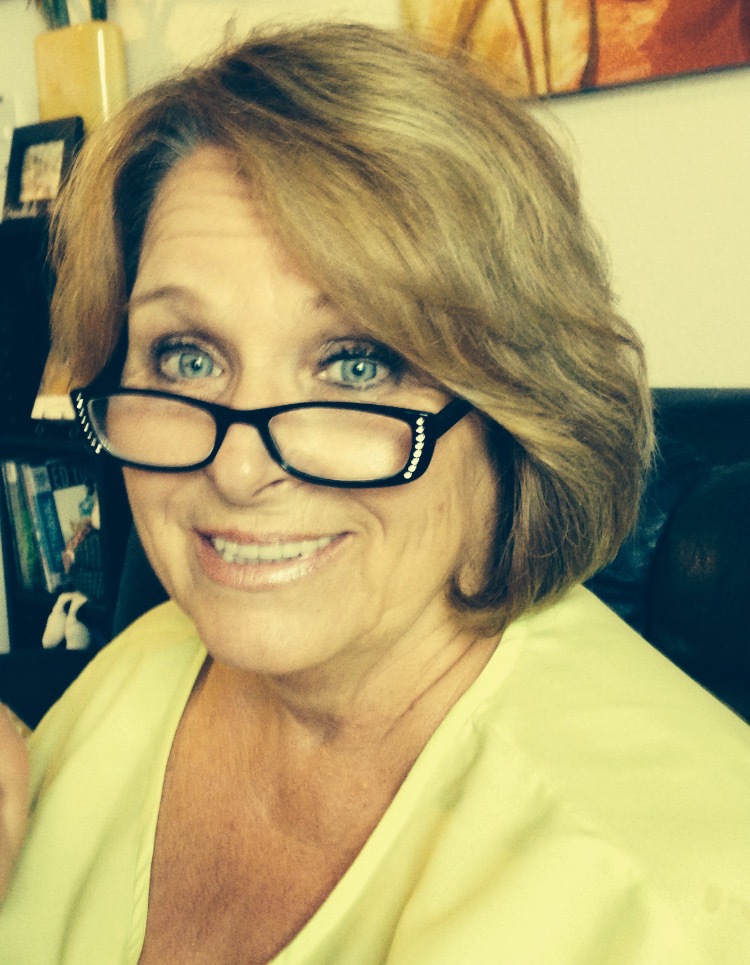 Lynda Miller is a licensed and ordained minister with a degree in Psychology and a minor in addictive disorders. As she came into her own New Beginning 15 years ago, the Lord directed and affirmed the birthing of her ministry, New Beginnings Counseling Services. Over the years people have been led to the Lord, marriages have been restored, reconciliation and restoration within families have occurred as individuals are brought into healing and growth with new understanding, behavioral changes, greater cognitive awareness, and forgiveness.
Having been trained in deliverance and Sozo, Lynda has successfully incorporated these modalities along with prayer.
A session is typically 60 minutes and Lynda offers a sliding scale, asking clients to pray and obey, as she lives by faith!
Located at the Lamplighter in El Cajon
Lynda says she absolutely loves seeing people come into their own New Beginning and God being glorified!
Contact Lynda @ lam4god@yahoo.com
Sozo Ministries in San Diego
call to make appointments at these locations
Heart of God Church: Rancho Bernardo
Faith Community Church: San Diego area
Journey Community Church: La Mesa
Healing Rooms in San Diego
Beach Chapel - Encinitas
Cloud Nine Church - Spring Valley
Lamplighter Revival center - El Cajon
Clairemont Christian Fellowship - Clairemont
Other healing ministries
Lorraine (Lori) Wooldridge
Certified X'tract Specialist
Young Living Essential Oils
From San Diego, CA
Do you know we have daily opportunity to encounter chemicals and toxins regularly with what we eat and drink, from lotions, soaps, cleaners and more? Do you know that some scientist now say and believe trauma and emotions can be stored in our body as well? Our lymphatic system is like a janitorial system for the body, a holding tank that stores fat and toxins daily. It is essential that toxins and harmful waste be removed and cleansed. If not, it can build up and cause blockage which could result in conditions like fatigue, bloating, tight fitting rings, painful joints, brain fog, chronic conditions, excess weight and more.
X'tract is a detox release and cleansing technique that targets the lymphatic system. This hands on technique detoxes and cleanses the body of unwanted; harmful waste from the lymphatic system which supports the body's ability to perform at an optimal level, allowing other systems to function well. The body is about balance. The lymphatic system is a key to keeping the body in total and complete harmony with all other organs and systems it supports.
For appointment call or text Lori: 858.229.1618
She also uses Raindrop Technique, combined with Young Living Essential Oils, is a hands on method of topically applying several oils in a raindrop manner to the spinal area.
The Raindrop Technique is to stimulate every organ, muscle and bone of the body at a cellular level. It is designed to supports the immune system, and encourages the body into a structural and electrical balance. It encourages less stress and more relaxation, strengthening, and well-being. Raindrop Technique stimulates detoxification of the body, the release of toxins. This also could include toxins lodged in the mind and emotions. Raindrop Technique is a non-secular art, a modality that reaches to all levels of the body, mind and emotions encouraging well-being, balance and a pleasing effect.
The Raindrop Technique combines a Vitaflex Technique to one's feet, a technique especially effective in delivering the benefits of essential oils throughout the body to promote support of the body's systems from within.
Testimonies and experience is a pleasant sense of improved wellbeing, relaxation, energized in some cases and strengthening. Along with other testimonies, some people leave a little taller in height, straighter, relaxed, less stressed, with a release of physical and emotional or chronic complaints, and a sense of well-being.
Other Ministries and material for Spiritual Growth
His Dwelling Place (hisdwellingplace.com)
Dewnamis Ministries (dewnamis.com)
Global Awakening (globalawakening.com)
Igniting Hope Ministries (ignitinghope.com)
Bethel Church - Redding,Ca (bethel.tv.)